Patrick Retzer of Retzer Capital Management presented his investment thesis on Kirkland's (US: KIRK) at Best Ideas 2022.
Thesis summary:
Kirkland's is a specialty retailer of home décor and furniture, with ~370 stores in 35 U.S. states. Over the past several years, Kirkland's, led by highly respected retail veteran Steve "Woody" Woodward, has undergone an impressive transformation that included improving the merchandise mix, implementing direct sourcing, closing underperforming stores, emphasizing omnichannel capabilities, negotiating lower occupancy costs, and streamlining infrastructure to reduce operating expenses. Kirkland's has seen a substantial improvement in operating margins, EBITDA and cash generation, enabling them to buy back more than 11% of shares outstanding in 2021.
A slight earnings miss in Q3 (reported 12/2/2021) and adjustment to Q4 guidance, due mostly to supply chain issues and dramatically higher freight costs, have caused the stock to fall below $15 per share, down from a 52-week high of $34+ per share. Despite the adjustments, KIRK still expects year-over-year earnings growth of ~50% for fiscal 2021 and to end the year with $50-60 million in cash.
From the Q3 conference call: "Adjusted earnings per share… was $0.51 (vs expected $0.58), compared to $0.66 in the prior year. If we normalize the year-over-year freight impact within the quarter, our adjusted EPS would have increased by $0.23 or 35%, compared to the prior year period."
KIRK shares recently traded at 0.4x revenue and 5x EBITDA, while competitors sell at 2-4x those valuations.
Listen to this session: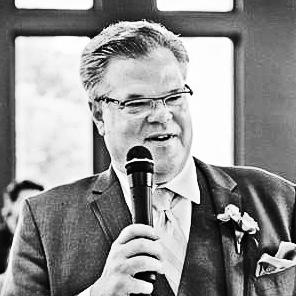 investor relations slides audio recording
About the instructor:
Patrick Retzer spent the first several years of his career in public accounting and then developing tax planning software all while earning a Master's in Taxation. He moved into investment management in 1987, joining Heartland Advisors, manager of the Heartland family of mutual funds in Milwaukee, Wisconsin. While at Heartland, he was portfolio manager of the Heartland US Government Securities Fund (#1 General US Government Fund for the 5 years ended 12/31/93 according to Lipper), he started and managed the Heartland Wisconsin Tax Free Fund (Wisconsin's first double tax free fund) was co-manager of the Heartland Value Plus Fund, and managed private accounts. In 2000, Pat left Heartland Advisors to start Retzer Capital Management, LLC and the Retzer Fund I, LP. Pat believes his 35+ years of experience in both fixed income and equity management as well as his background as a CPA and tax specialist give him a unique perspective on the financial markets.
The content of this website is not an offer to sell or the solicitation of an offer to buy any security. The content is distributed for informational purposes only and should not be construed as investment advice or a recommendation to sell or buy any security or other investment, or undertake any investment strategy. There are no warranties, expressed or implied, as to the accuracy, completeness, or results obtained from any information set forth on this website. BeyondProxy's officers, directors, employees, and/or contributing authors may have positions in and may, from time to time, make purchases or sales of the securities or other investments discussed or evaluated herein.
Keep compounding your investment wisdom: